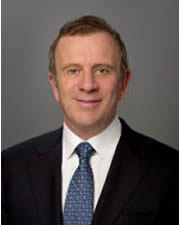 Peter Gilgan, born and raised in Ontario, is a self-made business owner. As the Founder and CEO of Mattamy Homes, Mr. Gilgan is one of the country's most successful entrepreneurs. Having built over 65,000 homes across the United States and Canada, Mattamy is truly a community-oriented company. You cannot miss the impact he has made when passing by the Mattamy Athletic Centre, the highly-touted athletic facility of Ryerson University, that has also been used by Canada Basketball, and most recently the Pan American/Para Pan American games.
His contribution to the province is undeniable. Whether it is through the Tour de Bleu, a cycling event that that raised $2.7 million for the Sunnybrook Health Sciences Centre, a $30 million donation to St. Michael's Hospital for a new patient care tower in September 2014, his lead donation and fundraising for the Mattamy National Cycling Centre in Milton, or his recent initiative (on behalf of Mattamy Homes) to support Cycling Canada for 12 months in a variety of ways, Mr. Gilgan understands that contributing to community life is essential as it inspires to do the same.
His dedication to our province's and country's athletes has truly shown in his work and in his own words, "For an athlete… that knowing someone has their backs will encourage them". This is why we would like to honour his work by presenting Peter Gilgan with the 2016 Sandy Hawley Community Service Award.