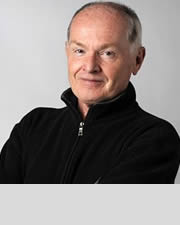 Roy MacGregor was born in the small village of Whitney, Ontario in 1948. Prior to joining the Globe and Mail in 2002, he worked for the National Post, the Ottawa Citizen, Maclean's magazine, the Toronto Star and Canadian Magazine. Roy has won numerous awards for his journalism, including the National Newspaper Award, several National Magazine Awards and twice the ACTRA Award as the best television drama writer in the country.
MacGregor has covered both sports and politics in his journalism career, having spent 14 years on Parliament Hill prior to covering the Ottawa Senators and the National Hockey League for several years in the 1990s.
He is also the author of some 37 books.
When MacGregor was named an Officer in the Order of Canada in 2005, the citation read: "One of our most gifted storytellers, Roy MacGregor is renowned for evoking the subtle nuances of our Canadian identity in his columns and books."
MacGregor lives in Kanata, Ontario with his wife and four children.