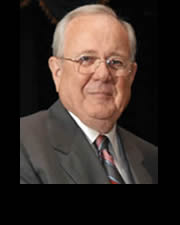 Toronto's Gordon Craig got his start in television in Winnipeg when he opted to join CBC rather than continue his university studies. It wasn't long before he was moved to Toronto and into the TV sports department, where he soon began to produce curling shows under a variety of titles.
One of Canada's proudest moments came in 1976, when Montreal hosted the Olympic Summer Games. As executive producer of CBC's coverage, Craig joined the fight to finally convince senior management that CBC must go wall-to-wall with Olympic programming, breaking only for news. This revolutionary move was to become the standard for all future Olympic coverage. It also planted the seed that grew into a visionary idea. Why not develop a 24-hour sports television service for Canada? After all, specialty television had just launched in the United States and was gaining some traction.
In the early 1980s, Craig left CBC to pursue his dream. All he needed to do was find a company with a love of sports, deep pockets and convince them that in a country one-tenth the size of the U.S. with a relatively miniscule number of cabled homes, his idea would work. It was Peter Widdrington, then Chairman and CEO of Labatt Brewing Company, who gave him the chance.
On September 1, 1984, TSN was born. Television sports coverage was immediately revolutionized in this country. First as a pay service and later moving to basic cable, TSN rapidly grew and became the anchor for the growth of cable in Canada. In 1988, TSN received international acclaim as the first cable specialty service to carry the Olympic games, with 115 hours of coverage from Calgary.