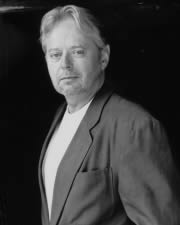 Famed singer and actor Michael Burgess was the first individual to sing "O Canada" at the World Series, celebrating the Toronto Blue Jays' 1992 debut.
The Ontario Sports Hall of Fame would like to take a moment to reflect on the loss of Michael Burgess the famed tenor and winner of the OSHOF Sandy Hawley Award last year. This award is presented to an individual who contributes to the sporting world and beyond. Michael certainly has done this through his stirring rendition of O Canada. An important but nonetheless important fact especially this year as our Blue Jays soar to new heights it should be remembered that Michael was the first individual to sing O Canada at a World Series game: in Atlanta in 1992.
Michael was a true caring and supporter of the Ontario Sports Hall of Fame. He will be remembered by us for his pure, moving and flawless rendition of "The Impossible Dream" at the unveiling of our temporary home near Maple Leaf Square.
As Michael said many years ago "The next most exciting thing in life is just around the corner and the most important thing is to be open to it."
Michael we will miss you and your support a new journey awaits you.
The OSHOF Board of Directors